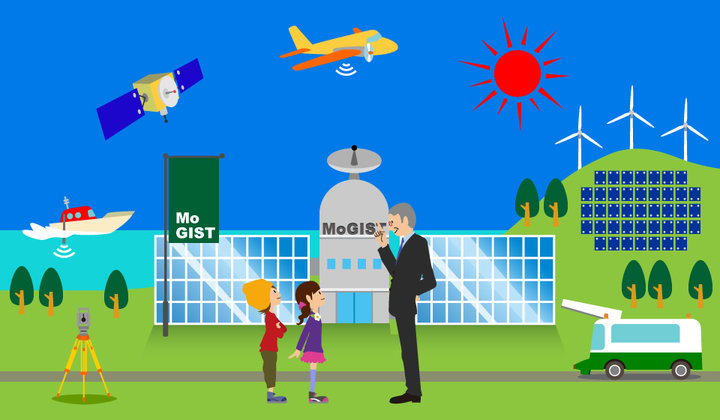 Welcome to KIDS MoGIST!
You have reached one of the rooms of MoGIST (The Museum of GIS Technology).
Perhaps this is your first encounter with GIS (Geospatial Information Services). It is a technology found in our everyday lives, helping to 'Save the Earth, Save the People.' Have fun with our quizzes and Q&As to learn more about GIS.
You will find lots of surprising facts on this site, such as: How is data collected? What does the bottom of the ocean look like in data? How does GIS help shape a town? How does data help us cope with natural disasters? You can also learn about special terms in GIS. Hope your curiosity has been sparked!
Invite your parents and teachers to visit us. We think they will also be glad to learn about the history of GIS history and words of GIS.
Hope you visit often!
KIDS MoGIST
Cast of KIDS MoGIST
Joe and Chiriko who are full of energy and curiosity will guide you along with Director MoGIST as known as the maestro of GIS!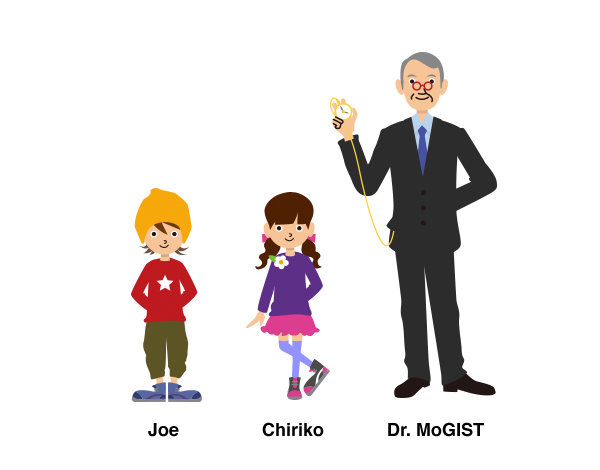 MoGIST/Floor Map
The contents of this website are introduced in a similar way to a museum floor plan.